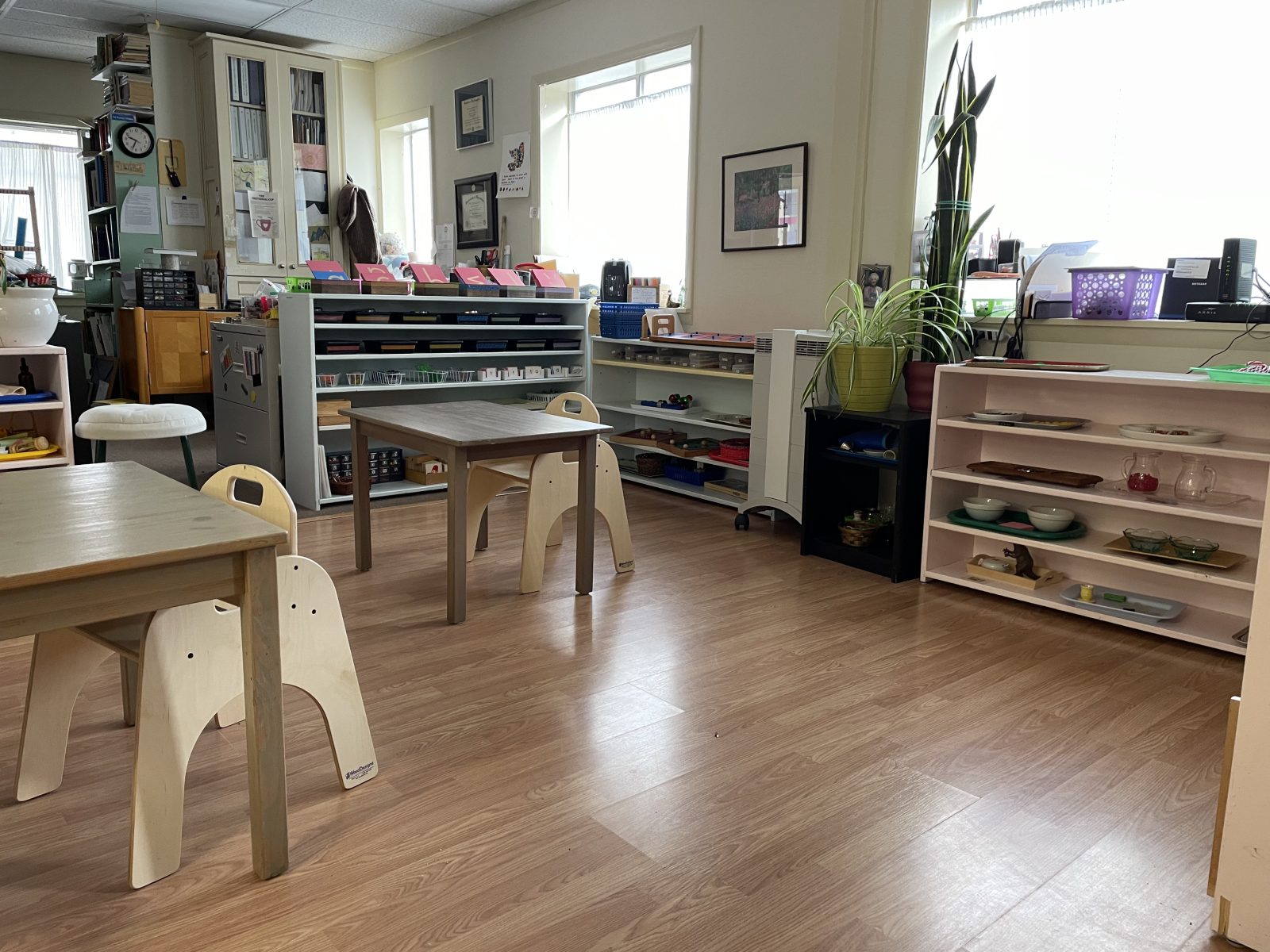 Learning Through
Experience and
Preparing for a
Lifetime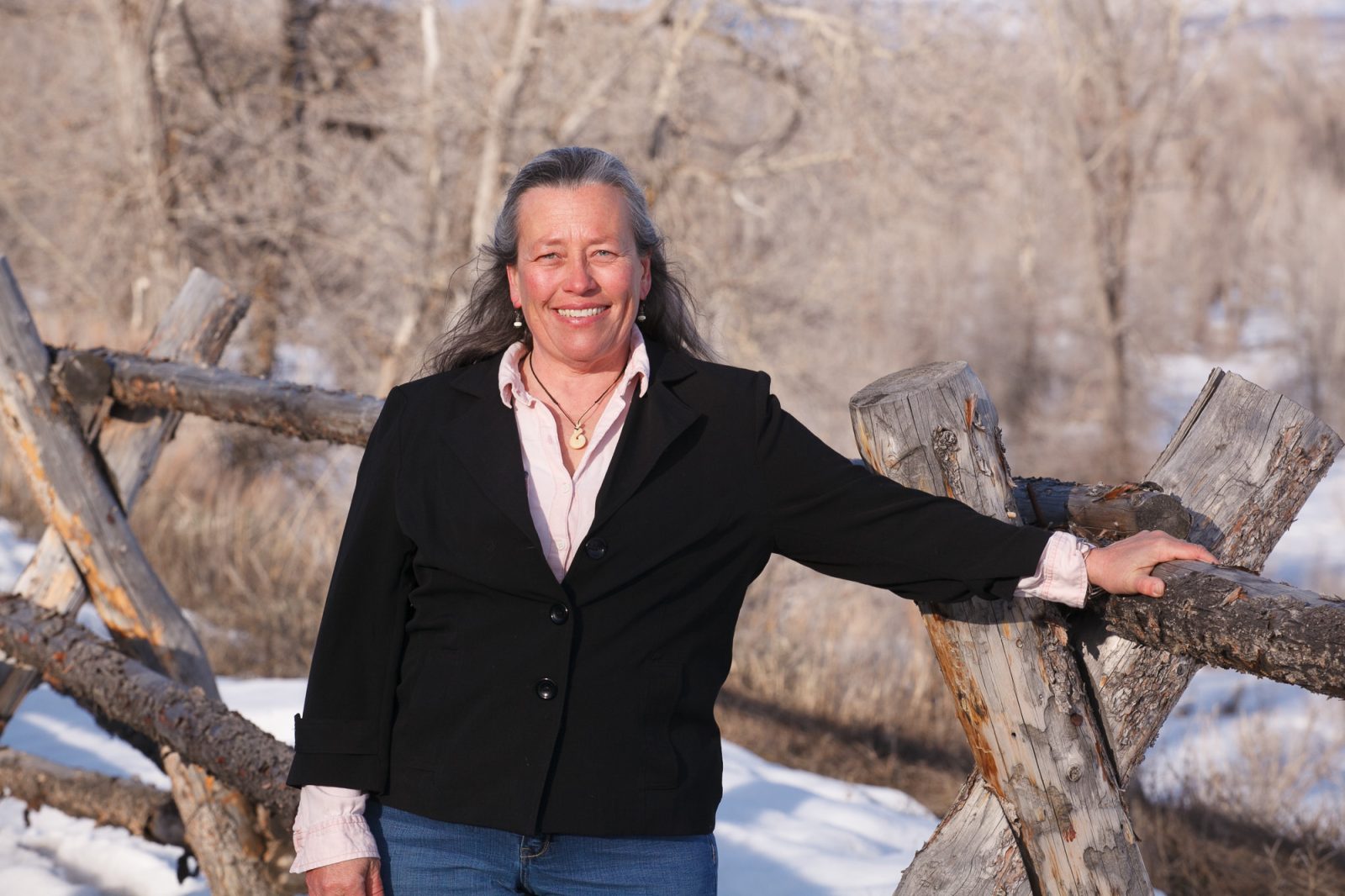 Welcome to Montessori
School of the Tetons
The Montessori School of the Tetons provides the Jackson Hole, WY area with high-quality preschool education for children age 2 1/2 to 6 years using the Montessori Method of Education.

Give your child the gift of a Montessori start in life. Montessori children develop concentration, self-confidence, self-discipline, curiosity, and the ability to work through problems creatively while using specialized Montessori Materials. Our philosophy here at The Montessori School of the Tetons is rooted in the belief that each child has unique talents, which must be supported and celebrated through the preparation of the environment and attention to individual strengths and needs.

Montessori children grow up to be organized and able to solve problems independently. They are confident in their own abilities, motivated from within, and display a highly developed sense of responsibility for themselves. Children with a background in Montessori classrooms are compassionate towards others and work hard to achieve their goals.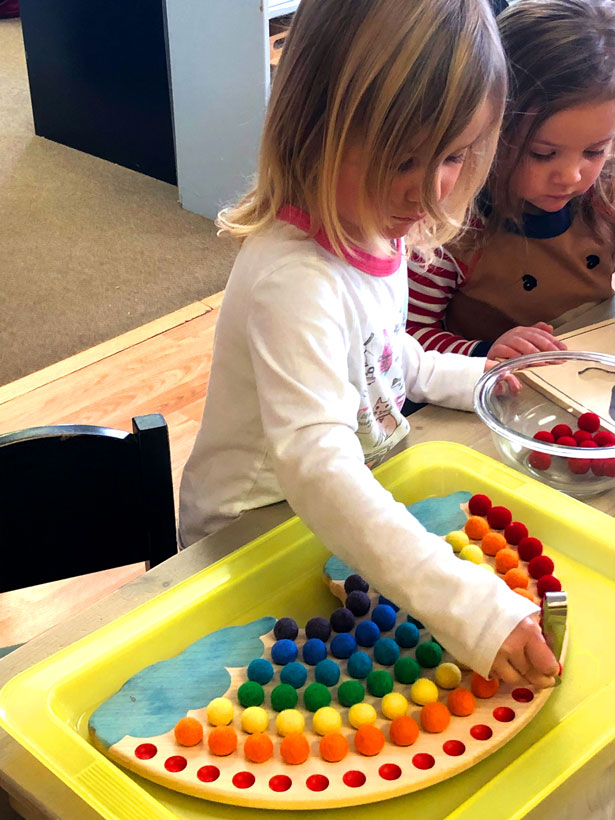 Unique Way of Learning
The Montessori Method of Education respects a child's innate desire to learn and the need a child has for independence. We provide a balanced approach to early childhood education through attention to each child's intellectual, physical, emotional, and social development, which is regarded as fundamental for growth and contributing to a sense of enjoyment while learning.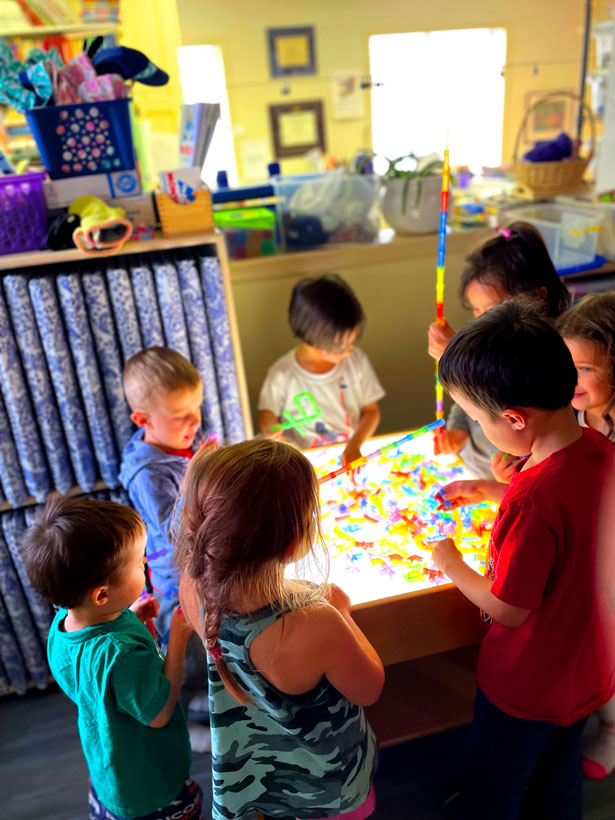 Method of Education
Montessori is an educational philosophy and practice that fosters self-motivated growth for children in all areas of their development. The basic tenet is tied to the idea that each child has a natural desire for knowledge, understanding, and respect. Using scientifically designed materials and over one hundred years of research and implementation, each child can reach their individual apex of learning in a Montessori environment.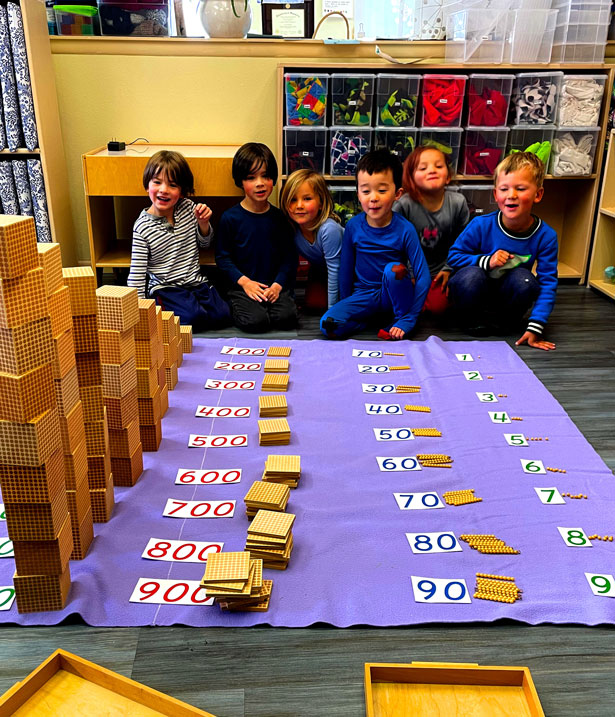 Fun and Engaging
In our classroom, children have hundreds of activities to choose from. Each child is introduced to materials when they are ready and interested in learning the concepts inherent in the activity. Most lessons have movement incorporated into them and include a hands-on approach to teaching complex concepts.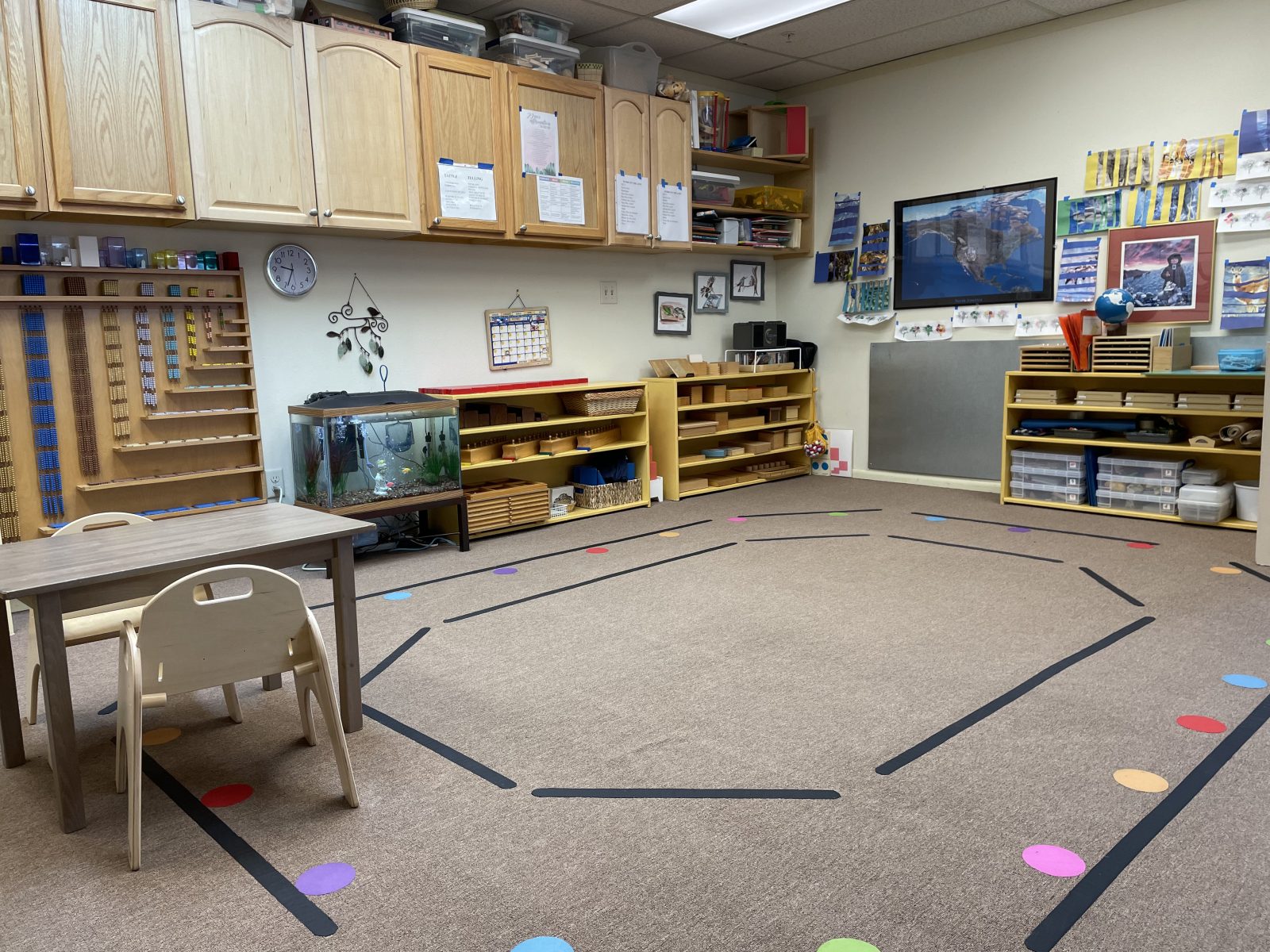 "One test of the correctness of educational procedure is the happiness of the child."
—Maria Montessori

Inside our school you will find every Montessori Material designed for preschool-aged children. At last count we had over 400 individual sets of materials available daily for children to explore. Each one of our Montessori Materials can be used in many ways, making an infinite number of choices in how we engage with the children.
"There must be provision for the child to have contact with nature; to understand and appreciate the order, the harmony and the beauty in nature."
—Maria Montessori

Jackson Hole has a rich culture tied to the outside environment. We live in a special place that celebrates and embraces activities tied to being outdoors. Dr. Montessori felt the garden should be an extension of the classroom, allowing children to connect to all of the natural lessons and experiences available outside.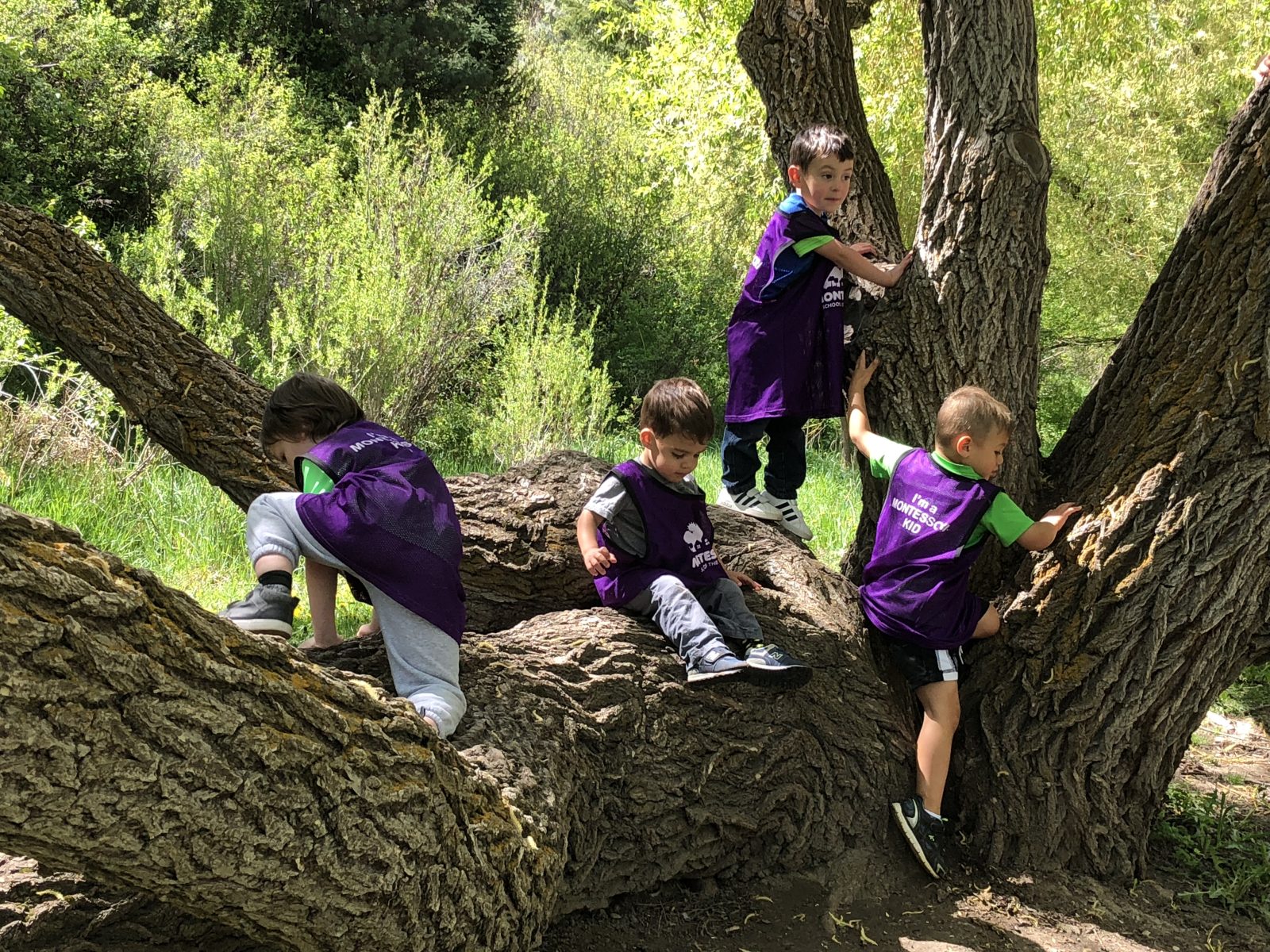 We have sent our two boys to MST and have nothing but love and respect for Dee, Patti, and Kristen. Our boys have flourished at MST over the past years and are continuing to flourish both academically and socially. Dee has been so incredible during the pandemic with keeping our children safe and adhering to local and national guidelines. We feel incredibly safe sending our children to MST. As physicians, we appreciate the science-forward/evidence-based practices they have adopted during the COVID pandemic. Our children love MST and their teachers wholeheartedly, as do we.

Camille Mellijor-Figg and Jonathan Figg